Leading University in Finance:

SWUFE ranks top 3 in Finance/Business-oriented universities in China. We are also one of the Ministry of Education's 100 key universities and listed in both "Project 211" and "985 Innovative Platforms for Key Disciplines Project".

Supportive Environment:

Our two campuses provide well-established facilities, air-conditioned accommodation, two libraries and free Wi-Fi service. From application to graduation, dedicated staff members of SWUFE will assist you.
Faculty Excellence:
Our faculty is comprised of over 2000 forward-thinkers, scholars and talents. From China's leading economists to 200 returnees, our staff members ensure you benefit from the most up-to-date knowledge and international insights.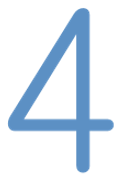 Vigorous Research Teams:
SWUFE has 7 national-renowned research centers and institutes such as Chinese Finance Research Institute and, Research Institute of Economics and Management. Students can get opportunities to participate in research and access to top economists and experts.
Wide Range of Programs:
Students have a wide range of options in SWUFE: 56 doctoral, 79 master's and 32 bachelor's degree programs among 27 schools and departments. Double Major, Dual Degree and Exchange programs are also provided.
Entrepreneurial Partnership:
Collaborating with premier institutions and enterprises such as PBC (Central Bank of China), Siemens AG, Oracle, Allianz Group, ABN AMRO, etc, SWUFE is making constant progress in the development of research labs, funds and digital systems, while providing students with excellent platforms for internship and employment.
Promising Career Prospects:
Graduates of SWUFE pursue their careers in international institutions and organizations such as the UN, the IMF, the World Bank as well as Fortune 500 Companies and domestic/foreign universities. SWUFE's alumni enjoy high evaluations among employers over the recent decades.
Quality of Life:
Apart from academic activities, a wide variety of student clubs, initiatives, teams and athletic events ensure you enjoy your life there. Choosing SWUFE, you can live in one of the most vibrant and comfortable cities, Chengdu.
International Exchanges:
We connect to 130 Well-established Institutions and Businesses from 36 Countries and Regions, 2 overseas Confucius Institutes. International students can also select English-instructing and Chinese-instructing for BA/MA Programs with guaranteed accommodation.
Over 24,000 students are now benefiting from their choice of SWUFE,
why not you?